Yoga nidra literally means 'Yoga sleep', and is a profoundly deep relaxation practice, taking you deeper than hypnosis or other guided relaxations. Go Freediving head instructor and yoga nidra expert Emma Farrell has spent the last decade teaching and developing yoga nidra recordings for everything from sleep to diving and you can now join her online class too!
How can yoga nidra help?
Yoga nidra works on many levels as a physical and mental relaxation and is a way of putting deep into the subconscious a thought, feeling, or idea that is important to you. This can be a way of helping deal and prepare with any stresses as a way of focussing the mind, and preparing mentally for future challenges.
Traditionally, yoga nidra is listened to lying on the floor on your back. However, what is more important is that you are comfortable. Many people, especially those with back problems, find it easier on their side with a pillow or bolster between their legs.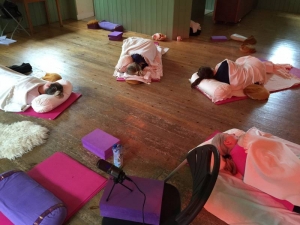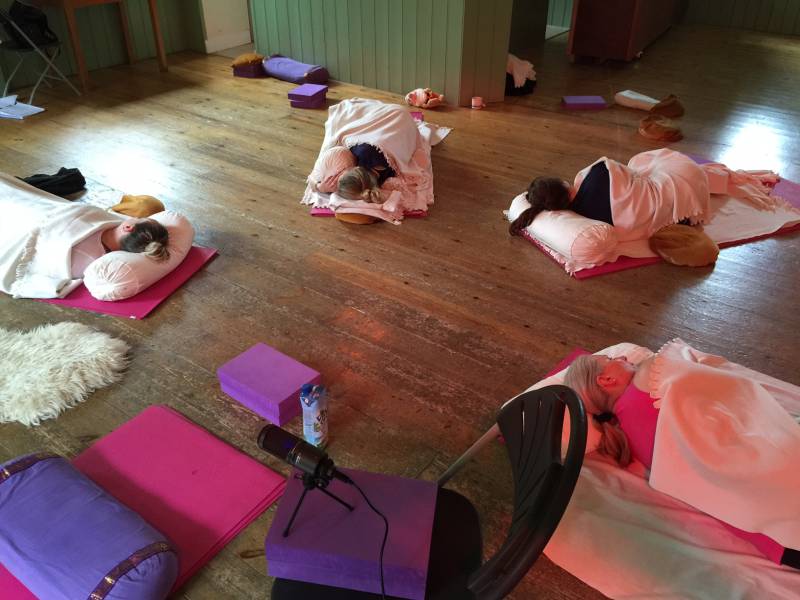 How to get the most out of your yoga nidra class
Turn all electronic devices onto airplane mode. When you listen to yoga nidra it's important not to be disturbed. Whatever device you are using to access the class, turn off notifications for other apps.
Make sure that you are comfortable and warm. You'll be lying still for a while so, if you are on the floor, place a pillow under your head and another under your knees. Use a blanket or duvet, as deep relaxation can make you cold. This class is designed to be done immediately preceding sleep, so it is advised to do it in bed. Yoga nidra is traditionally done lying on your back, however any position that provides ultimate comfort is recommended.
At the end of the recording, if you wish to get up, take time to get up slowly. At the end of this class, Emma will NOT be bringing people around, so the recording will simply end, allowing those who have fallen asleep to remain asleep.
Think about what your intention (known as a 'sankalpa') might be. This is a wish for your life. It can be a feeling, an emotion, a state of mind, or something tangible like the perfect job. At the beginning and end of the yoga nidra practice, you'll be mentally repeating your sankalpa three times. Always use words in the present tense, as if what you want is already in existence. So use words like 'I am' or 'I have', rather than 'I want', or 'I will'.
Here's what people think of yoga nidra with Emma:
Eliza:'I have never experienced yoga nidra before and to be honest did not know what it was. Yoga nidra was wonderful. The specific thing I liked most was the sheer relaxation of yoga nidra and the energy the normal yoga provided. I would absolutely recommend yoga and yoga nidra with Emma as you she has the most amazing voice when she instructs and she makes the moves seem really easy. Everyone should experience those at least once in their life!'
Katie:'I had no experience of yoga before and didn't realise that I could participate even having no experience. After doing the yoga I had the most amazing sense of relaxation and truly had the best sleep ever on the evenings that I did the yoga nidra.'
Nic:
'I liked the breathing exercises and especially the relaxation of yoga nidra  – getting a good night's sleep meant I was able to maximise opportunities for the next day'